via areadingwritr
In 2016, I participated in a writing prompt called 'Word High July'! I love learning new words, so it was a great pleasure to learn Filipino words. Well, areadingwritr brought it back, and although I'm no wordsmith of sorts, I decided to partake in it once again. I was looking for a way to be more active, et voilà! I'll take you behind the thoughts of attempting to write. 
Likha: a piece of art or fiction created with intelligence and skills
This is the first prompt. I found the word adorable, and I just knew I had to contribute to it. I wanted to take a funish approach to it, so I started throwing out whatever words came to mind:
Dream it, sketch it
Stream it, etch it
Now erase it
If you're familiar with "Technologic" by Daft Punk, you'll understand where the thought process was heading, but that format didn't work out as planned…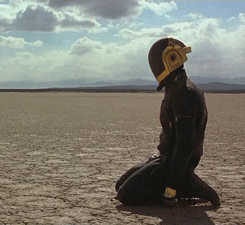 GIF via gifer.com
…so I went another route:
I long to set words on fire
For of this craft I'll never tire
So I shine and polish
Although I like where this was going, I didn't finish it. It takes a while for me to settle on something, and I eventually did after getting inspired by one of my nightly devotions about the Creator. And so, this is my contribution:
Like I said, I'm no wordsmith, but I love writing, and it's good to be posting once again. I'll be getting to your blog soon. Bon weekend!
** If not all, the majority of LPMB graphics are created using Canva; images via Pixabay. GIFs/Images that don't belong to LPMB are via Google Search (Right-click on the image for the source of origin if not credited.)
VERSE OF THE MONTH (July 2021):  

And rend your heart, and not your garments, 
and turn unto the 

Lord

 your God: 
for he is gracious and merciful, 
slow to anger, 
and of great kindness, 
and repenteth him of the evil. 

Joel 2:13 💙