Due to "financial obstacles" according to FC Barcelona, Lionel Messi won't be continuing with the club:
"Despite having reached an agreement between Barça and Leo Messi and with the clear intention of both parties to sign a new contract today, it will not be possible to formalize due to economic and structural obstacles (Spanish La Liga regulations)".

As a result of this situation, Messi shall not be staying on at FC Barcelona. Both parties deeply regret that the wishes of the player and the club will ultimately not be fulfilled.
Lionel Messi joined the Masia at the age of 13, and the rest, as they say, is history.
Matches: 778, all-time record at FCB
Goals: 672, all-time record at FCB
Assists: 268, all-time record at FCB
Titles: 34, all-time record at FCB
I expected last season to be Leo's last with FCB, but after the club signed Sergio Aguero – his bestie – I was excited to see them play together in the upcoming season. However, I look forward to the next chapter of Leo's book, even if it's about PSG, Man City or Miami for that matter… although I wish this was all a prank.
Thanks for all the golden memories, Leo, and all the best!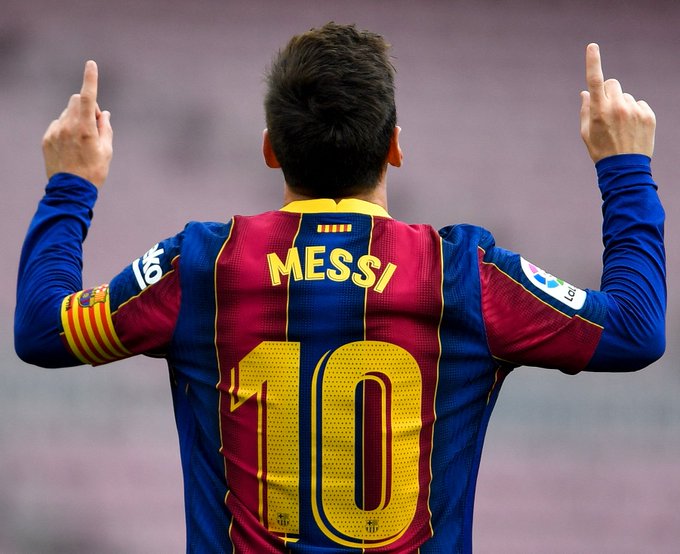 ** If not all, the majority of LPMB graphics are created using Canva; images via Pixabay. GIFs/Images that don't belong to LPMB are via Google Search (Right-click on the image for the source of origin if not credited.)
VERSE OF THE MONTH (August 2021):  

Then I said, I am cast out of thy sight; 
yet I will look again toward thy holy temple. 

Jonah 2:4 ⛪