TC is the breadwinner of Paramount… PERIOD!
Top Gun: Maverick is garnering a lot of positive reviews as I write this sentence, but fans are overly excited for the new MI trailer, which dropped earlier today. I didn't get the memo, for I was busy tying up some loose ends, but I'll watch it and review it here now. When I got to YouTube a while ago, I saw that it is #1 on Trending.
Let's see what the hype is about. 
0:02 – The title, though! And this is only the first part. They should've called the 8th installment, The Retirement.
0:12– The Mummy!
0:20 – A long winding road and a motorcycle.
0:44 – Wicked desert shot!
0:52 – TC looks good!
0:56 – I love this shot of Hunt on a horse in the desert. It takes me back to TC's short forgotten stint as Nick Morton, but it got me pondering: why is Hunt in the desert?
1:02 – Car chases is my jam! I live for them!
1:15 – Hunt running on top of a moving train. Oh! And before I forget to mention the music… it's classically beautiful!
1:21 – Wait, what?
1:24 – Another car chase! This time involving a little yellow car.
1:28 – Run for your life, she's got two swords! TWO!
1:30-1:35 – Famous TC running!
1:41 – *GASPS* *CLUTCHES INVISIBLE PEARLS TO THE CHEST* THAT'S TOO CLOSE TO THE EDGE!! Sometimes, I'll never get why TC wants to do these dangerous stunts… but then the heart palpitations disappear, and I'm in awe of TC's wicked, awesome stunts.
1:50 – More running footage! Speaking of running, my favorite running scene of TC's was in MI: Ghost Protocol. He looked elegant while breaking a sweat in that dashing blue suit. Fallout was great, but Ghost Protocol remains my favorite of the franchaise.
1:53 – RIP replay button! THIS is EXACTLY what I'm here for! Hanging onto an airplane while flying, what? This is the King of all stunts! It's a mic dropping moment.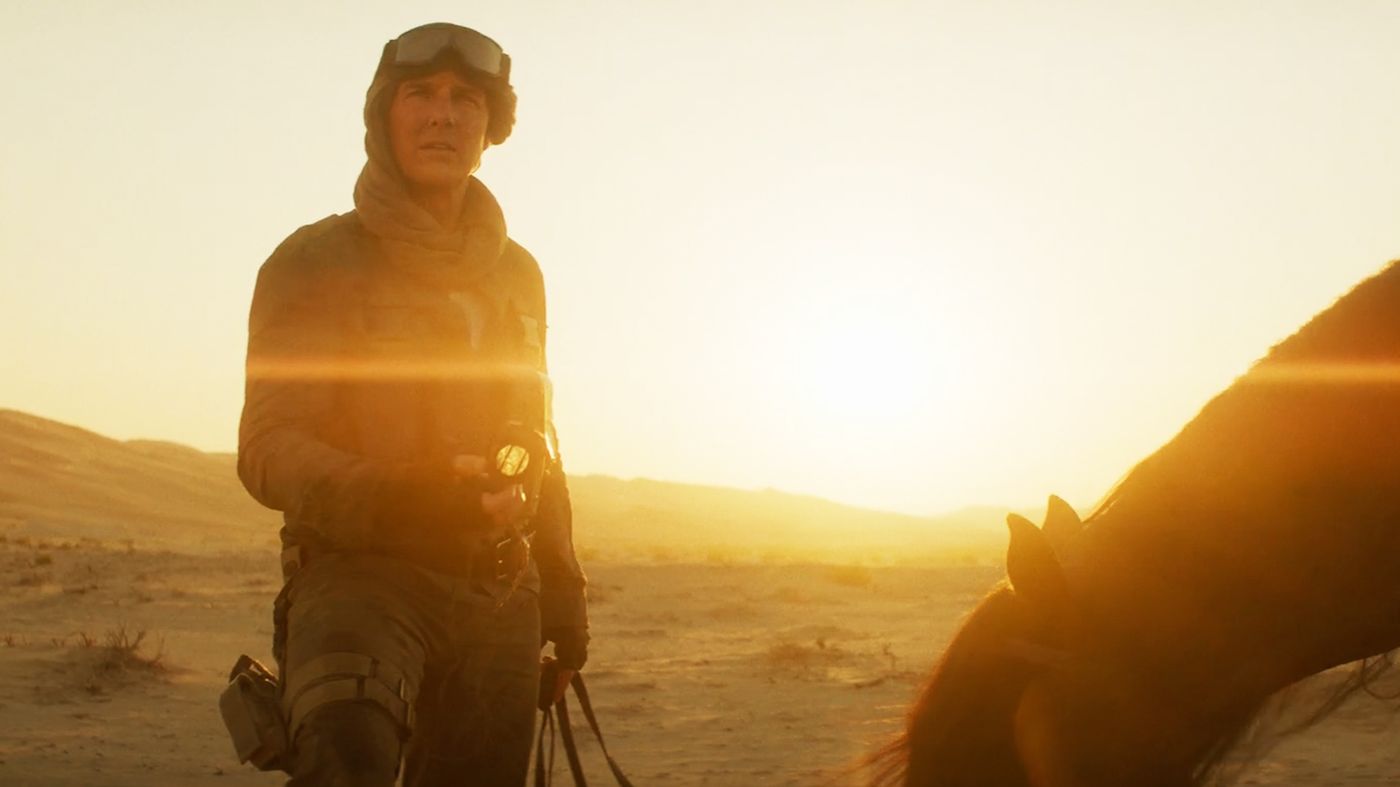 The cinematography is visually appealing. The locations are breathtaking! Kudos to another Christopher McQuarrie masterpiece.
This not-quite-a-trailer is a feast for the senses. Not-quite as it looks unedited and the raw footage is a nicely packaged moving collage. The studio took bits and pieces, pasted it as a trailer, and added iconic music. Also, there is only one dialogue in the entire trailer and it's not even from Hunt. 
This franchaise gets better with every sequel. In this trailer, there is a sense of finalty. We're truly (and finally!) nearing the end of a wonderful journey. This trailer is the start of the end of perhaps, the best action franchaise of all time.
Be it God's will, next summer is going to be 🔥🔥!
Trailer Rating:

3.5/5
** If not all, the majority of LPMB graphics are created using Canva; images via Pixabay. GIFs/Images that don't belong to LPMB are via Google Search (Right-click on the image for the source of origin if not credited.)
VERSE OF THE MONTH (May 2022):  

As far as the east is from the west, 
so far hath he removed our transgressions 
from us. 

Psalms 103:12