Jeremiah is such a delight! His little antics are the cure for a bad day. Just recently, my sister purchased our monthly supply of groceries, and Jeremiah was excited to see what delicious treat she bought for him this time. Every time he sees the green shopping bags, he gets excited and tends to attempt to peek inside them to find a treat.
When my sister returned home, she sat down to have a snack. A muffin, to be precise. After having her snack, she placed the wrapper on a surface to dispose of, but it fluttered to the floor unawares. However, before anyone can retrieve it and dispose of it, Jeremiah picked it up (in his mouth of course) and ran towards the trash, disposing of it himself. It happened so fast that if I was not present to witness it myself, I would've thought my family was pranking me.
I love that cat so much! Enough of Jeremiah, though, for it's time for a blog update.
Salut à tous!
How's everyone keeping lately? I pray fine.
On this end, I've been wrapped up in certain personal projects, that when it comes to the blog, I feel as if I've been neglecting it. At the beginning of the year, I was excited to take this blog to another level, but life got in the way. Although I do come on from time to time, I miss reading your blogs routinely. It's not that I don't want to read your blogs, it's just that of late, I can only read 2-5 depending on how much time I have, which is not a lot, unfortunately, so I tend to read the first few blogs that pop up in the reader.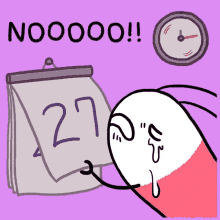 GIF via Tenor
However, I'm working on returning to a regular routine when it comes to reading and also posting. Sadly, the topics I mentioned at the beginning of the year won't be published until I find the time to actually sit down and get them done. I've been writing a lot of short stories and poems lately for no reason, so maybe I'll share something if/when the time is right. 
Thank you for taking the time to stop by, read and leave comments. I appreciate this a lot. Hope to be a regular visitor to your blogs soon!
A presto!
** If not all, the majority of LPMB graphics are created using Canva; images via Pixabay. GIFs/Images that don't belong to LPMB are via Google Search (Right-click on the image for the source of origin if not credited.)
VERSE OF THE MONTH (July 2021):  

And rend your heart, and not your garments, 
and turn unto the 

Lord

 your God: 
for he is gracious and merciful, 
slow to anger, 
and of great kindness, 
and repenteth him of the evil.

Joel 2:13 💙